Accomodation for fishing trips in Patagonia
Waterfront accommodations

According to your wishes, we propose several types of accommodation all in the immediate vicinity of the main rivers. Typical, comfortable, practical or upscale ... We are aware that this is an important benefit in a fishing trip. For this reason, we have selected a panel that can be adapted to each budget. They are all located within our restricted area and will allow you to limit travel and time wasted.

Whether you are a lure, fly or natural bait fisherman, everyone can manage their fishing time as they wish.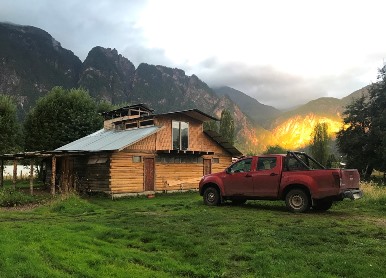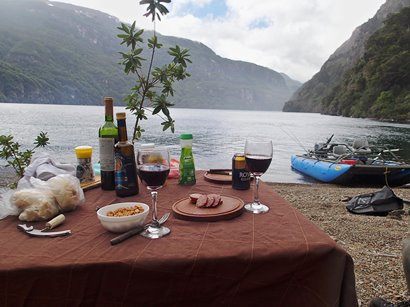 Cabanas: Simplicity and authenticity.
This typically local accommodation formula is the most suitable for independent fishermen. 2 rooms by Cabanas a small stay and a kitchen allowing guests to be in total independence. The host also offers a half board service. These are situated close to the most popular shops and fishing stations.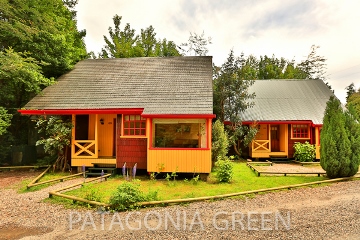 Hostel: in contact with the locals.
Nacho's hostel is a place apart. The welcome is warm, the sharing omnipresent. The organic farming owner is inexhaustible on the local traditions and proposes initiations to the preparation of the mate (infusion).

Organizing a barbecue with the best local products is one of the pleasures you will have to expect. Ideal base for any angler who would fancy late fishing as the Rio Simpson passes in the garden.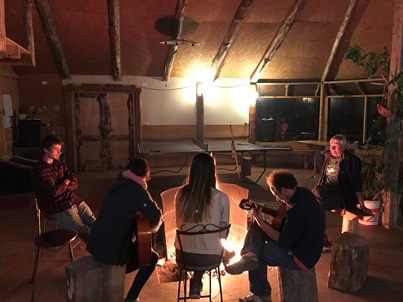 World class fishing and the comfort of a luxury lodge

Right on the banks of the Rio Simpson, we suggest you stay in a sumptuous lodge.
On the program, a guided fishing trip, to explore the area as best as possible (Spanish and English speaking guides). A gastronomic stay too, since the specialties are numerous and the lodge's kitchens have nothing more to prove as to their talent.
A unique experience in a luxurious setting that will delight the most demanding.