Who are we
Your fishing guides:
Fishing guides in France for several years, we put our experience at your service for the organization of your fishing trips.


Jean DOMANGE
Fishing guide in the south of Ireland and in the north for Ireland Fishing Trip Ltd. His curiosity has also led him to explore other fishing territories such as Slovenia and Chile for several years now.
From fishing for migratory fish, trout on the fly or predators, he will give you all the tips to succeed in your fishing sessions, and allow you to take a maximum of pleasure at the water's edge.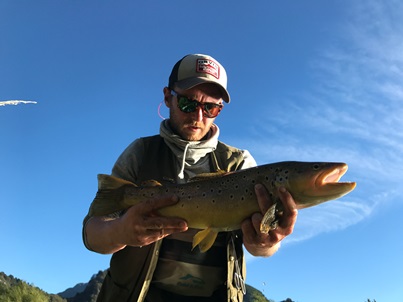 Geoffray BEGARD
Manager of Ireland fishing Trip Ltd and fishing guide in the North-West of Ireland since 2006. After working for a travel specialist in Ireland for 3 years, he settled in 2010 to propose his own services. All species fly fishing or lures interested and he will put this experience at your service to guide you and make your stay a unique experience.